The Winner's Creed
Strive for excellence in thought, word, and deed.
Acknowledge the Almighty in all that you do.
Love your friends, speak the truth, practice fidelity and
honor your father and mother.
These godly principles are the foundation of life.
They make you strong of character,
give you hope, and put you on
the path of significance.
–John Peterson
A Champions Heart: Qualities for Success in Life & Sport by Jim Sheard & James F. Gauss was the first coaching development book I ever bought. The first meeting I have with my team every year the first thing I say to them is displayed in Chapter 1. Success in Athletics requires a coach-able spirit or attitude. If you do not want to be coached up fundamentally and mentally for the betterment of our team we probably are not going to see eye to eye.
That still brings me to the basis of every fiber of what I believe in that every person is capable of shooting for excellence in every thought, word, or deed that we do. It comes down to a choice. Sometimes we have to make choices that are difficult and it is hard to make those decisions. We never said it was going to be easy, but an attitude of excellence and the openness to receive coaching from someone you trust can get you to your spot of contentment.
Bobby Bowden said that every job he has ever had he never had to interview. They came to him. I love Bobby Bowden. I am an insane Florida State University fan. I love all their athletic programs. I have read all his books, watched every video I can find of him, and try to get to any place he might be speaking. He is a man of God and believes truly that God will lead you if you follow him. Bobby has a Champion's heart.
I tell you this story about Bobby Bowden because I have a great attitude about loving what I do as a coach. I love the life God has placed in front of me, but I have not had the opportunity of someone chasing after me to coach their teams. I have interviewed at least 20 times for Head Coaching jobs always to lose out, but I learn something from every visit to schools and the people I have met along the way.
I tell you this not to complain but as a commitment to myself. To put myself out there to hold myself accountable to keep applying for and pursuing that Head coaching job but I am going to reinvent myself along the way. I am already a coach of many students and athletes for the past 15 years. I want to make a difference to many more across the country.
See what I just did. I made a commitment of accountability to myself. I am a winner no matter whether I get that high school job. I am a winner everyday by being a middle school coach. I am a winner everyday because I know who I am and where I can make a difference.
"Because if you're willing to go through all the battling you got to go through to get where you want to get, who's got the right to stop you? I mean maybe some of you guys got something you never finished, something you really want to do, something you never said to someone, something… and you're told no, even after you paid your dues? Who's got the right to tell you that, who? Nobody! It's your right to listen to your gut, it ain't nobody's right to say no after you earned the right to be where you want to be and do what you want to do!" – Rocky Balboa
Challenge:
I challenge you to make a commitment to being a winner at life. Love your God, Love your family, Love your friends, and Love you life with all the excellence of the Winner's Creed. Everyone has it in them to do so. Live life with a coach-able attitude and a commitment to Excellence.
If you like what you have read so far, please leave me a message telling about your commitment to being a winner. Tell me about where you want to be. Tell me your accountability story. Remember strice for Excellence in though, word, and deed. God Bless you all.
CoachJD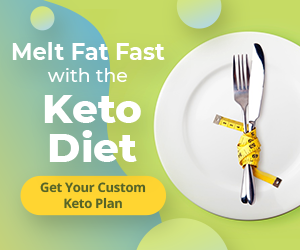 Subscribe and Like